Atelier Antoine Callebaut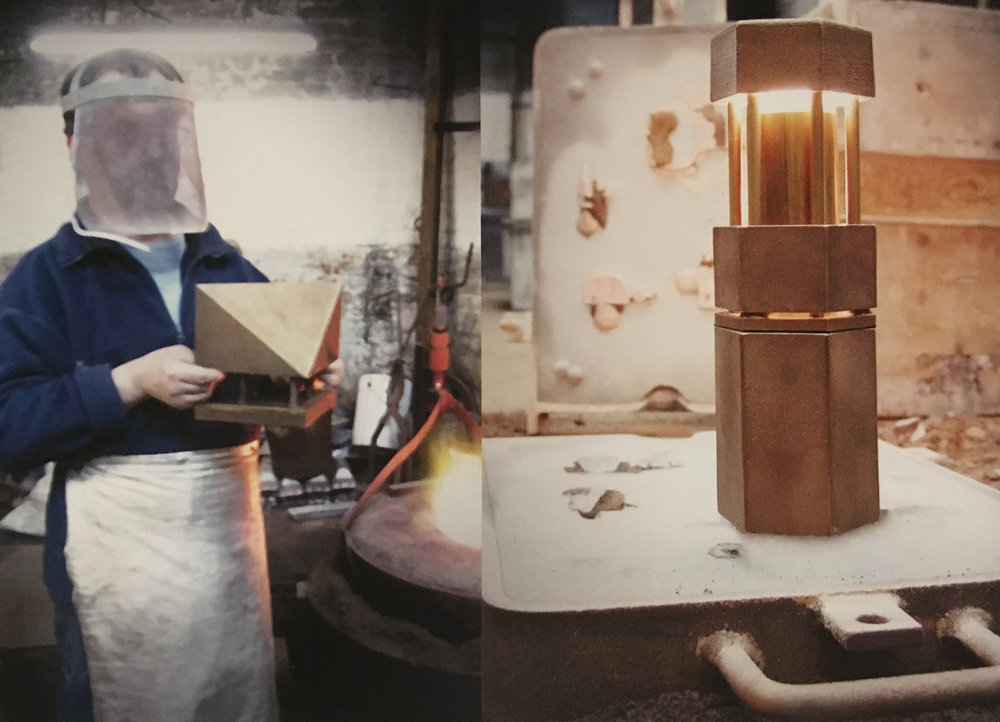 about it
The "Callebaut atelier" was founded by Antoine Callebaut after the death of Jules Wabbes in 1978.
Antoine Callebaut colaborated with Jules Wabbes, for many years. He was called the 'Man of steel',
like Guillaume Van Achter was called the ' Man of wood'.
When Jules Wabbes died, Antoine Callebaut wanted to create his own business. At the moment he died, Viviane and André Vossen bought the ' Atelier Antoine Callebaut'. Later it would be integrated in Axis Seventy-One.
The architect André Jacqmain as well as the interior architect/designer Jan Vlug, and garden architect Jacques Wirtz (which many of his gardens are lighted by the Borne model) worked together with 'Atelier Antoine Callebaut'.
Nothing Found
It seems we can't find what you're looking for. Perhaps searching can help.